Erica Mininsky was never an over-the-top animal lover — and certainly never expected to be working with furry creatures on a daily basis.
Mininsky, 30, studied fine arts and Spanish at Towson University, and began working in design after graduation. But the job wasn't right for her, and Mininsky sought out other interests.
"While I was there I started volunteering at the SPCA, and I felt the need to do more," she said. "It wasn't in the original plan at all."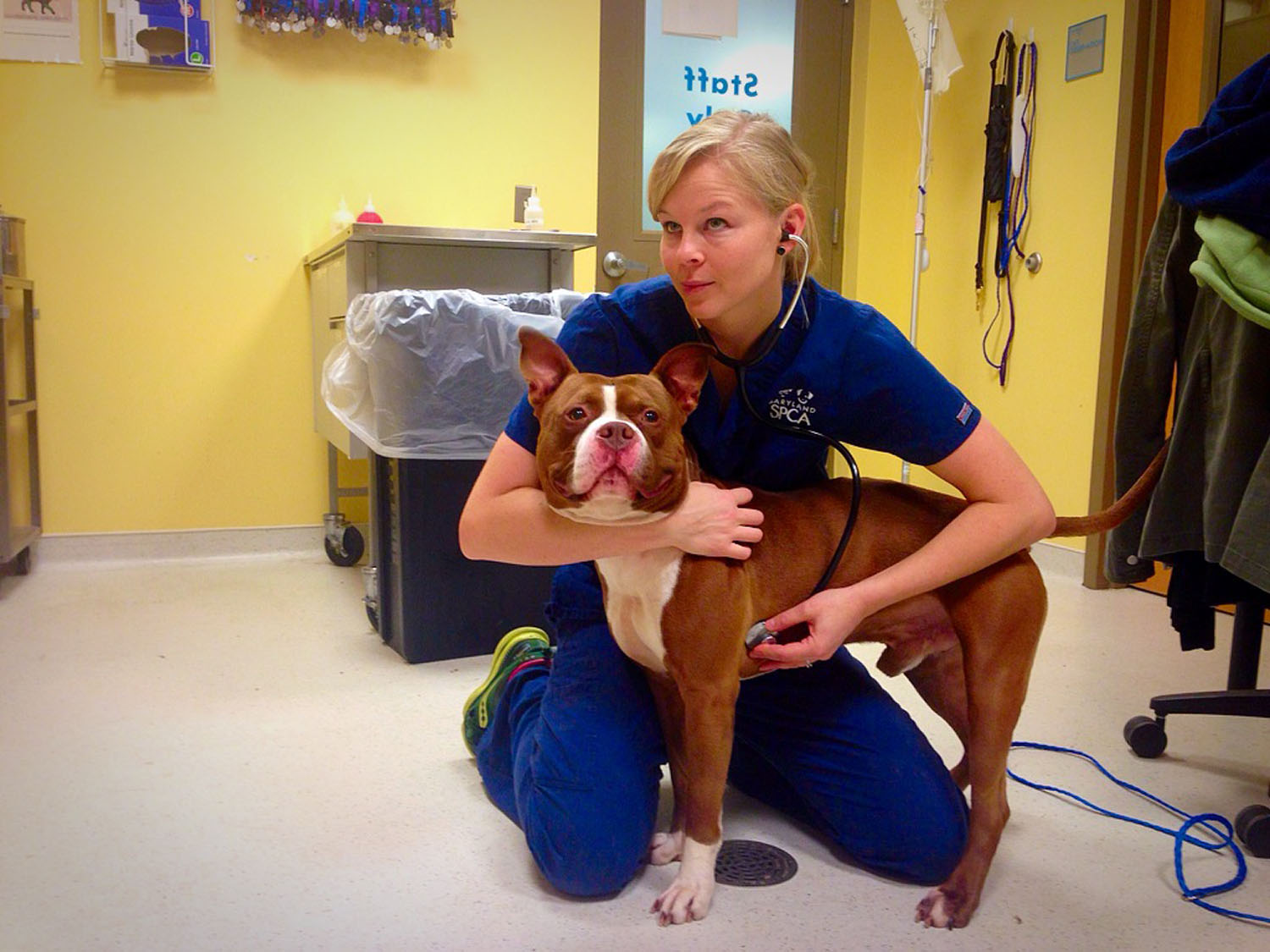 The Fells Point resident got a job as a kennel tech, and then returned to school to become a vet tech. From volunteer to professional, she's now been with the MDSPCA for eight years.
Most of the animals at the MDSPCA are happy and healthy, Mininsky said — the organization deals with many animal transfers from other shelters in the area — but it's the more challenging cases Mininsky finds rewarding. Though she hates to see animals come in with broken bones or burns, those are the cases Mininsky remembers most.
"As a big picture I'd say that getting in the cases that are neglect or abuse, those cases are so emotionally taxing, but also the flip side of that is we can fix them, we can help them, we can make sure it never happens again," she said. "It kills you to see it when it first comes in, but you get to fix it and transform it. …It's like a roller coaster ride."
A typical day for Mininsky might involve intake exams, vaccines and monitoring the vitals of her patients. The MDSPCA also spays and neuters "all day, every day."
She carries her passion for rehabbing into her home; along with making custom cornhole sets, Mininsky loves to come home and fix up old furniture. But she doesn't entirely leave work behind; she has three cats, two dogs and one foster dog under her care at home.
"I never knew I was this much of an animal lover until I started volunteering, and then it all came out," she said.
24 hours with is a series highlighting a day in the lives of Baltimore's creatives and characters, from their perspective. Explore 24 hours with a professional drifter, a National Aquarium employee, a cystic fibrosis advocate and the man who rarely wears pants.
If you would like to suggest someone to be featured, please email community coordinator Quinn Kelley at qkelley[at]baltsun[dot]com.