Like many other young professionals, Katharine Scrivener wakes up at about 6 a.m., spends her days in meetings and sending emails, and comes home to make dinner, relax with her husband and work on freelance projects. Unlike most other young professionals, however, Scrivener bookends her mornings and evenings with extensive medication treatments.
"It's largely very invisible," Scrivener said of cystic fibrosis, the disease with which she was diagnosed at age 16. The 30-year-old, who lives in Riverside, became an advocate "to put a face on it — to let people know what it does and what it's like to live with it."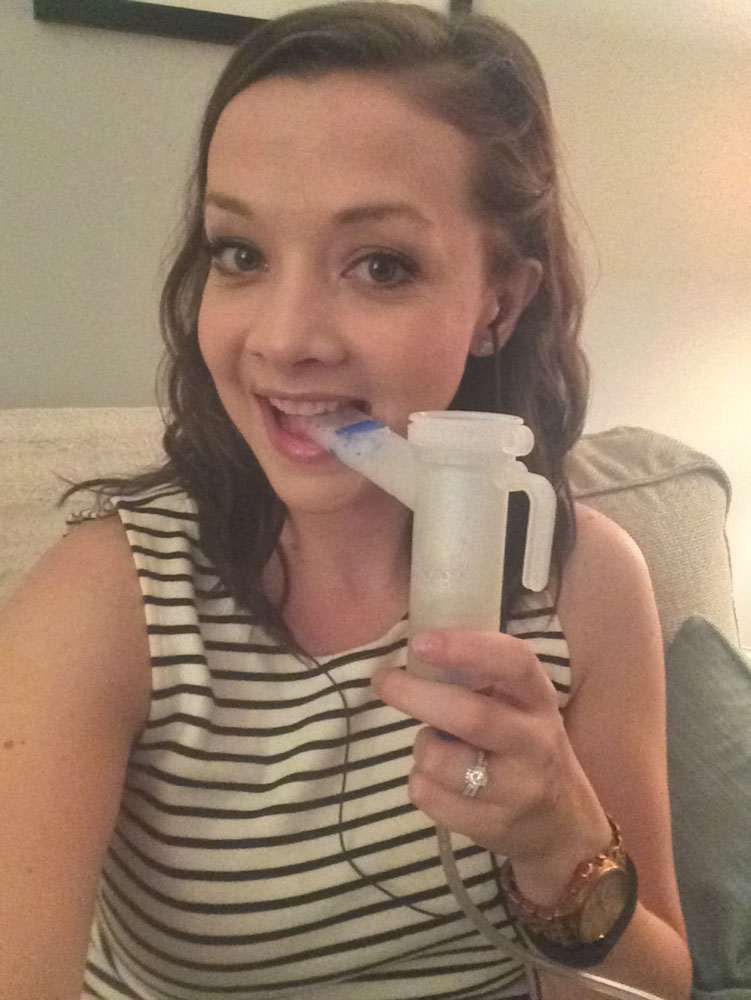 The Maryland CF Foundation, for which Scrivener serves as a spokeswoman and board member, defines cystic fibrosis as "a life-threatening, genetic disease that causes persistent lung infections and progressively limits the ability to breathe." About 30,000 people in the U.S. live with CF, and Scrivener said much of the disease's invisibility can be attributed to the fact that many people with CF, like her, look healthy.
In addition to her work for the Maryland CF Foundation, Scrivener puts a face on CF with her blog, From A to Pink. A communications coordinator in the University of Maryland, Baltimore County's alumni office, Scrivener blogs and takes on freelance projects in her free time (she and her husband also like to walk along the water, grab a bite at Bagby Pizza Co. and see movies at Landmark).
Although she is vocal about the disease now, Scrivener was not always so open about living with CF. It took her a year of blogging about her life — leaving out a big part of it — before revealing her diagnosis online.
"I kind of had this unveiling of, 'Here's what my life is really like,' and the response was just phenomenal," she said. "It has largely become me talking about what it's like living with this disease."
Sixteen is late to be diagnosed with CF, Scrivener said, and it took her about eight years to come to terms with it. Writing and advocacy, however, gave Scrivener a voice.
"You would be surprised where support comes from, and I think that if you're open and honest and make yourself vulnerable, the response to that can be really overwhelming in a great way," she said. "You never really know who is willing to help."
24 hours with is a series highlighting a day in the lives of Baltimore's creatives and characters, from their perspective. Explore 24 hours with a professional drifter, a National Aquarium employee and the man who rarely wears pants.
If you would like to suggest someone to be featured, please email community coordinator Quinn Kelley at qkelley[at]baltsun[dot]com.