Four years ago, Kate Rowe would have never thought she'd be canceling phone calls or changing work appointments for turtle photo shoots and catfish counting.
But now, as the head of the National Aquarium's media relations department, such occurrences are de rigueur for the 30-year-old.
"I love animals, but I don't have a biology background, so it is a surprise to everyone — including me — that this is the route I went," she said. "There are things I say on a regular basis that I would have never said, [like] 'Oh, that's such a cute shark.'"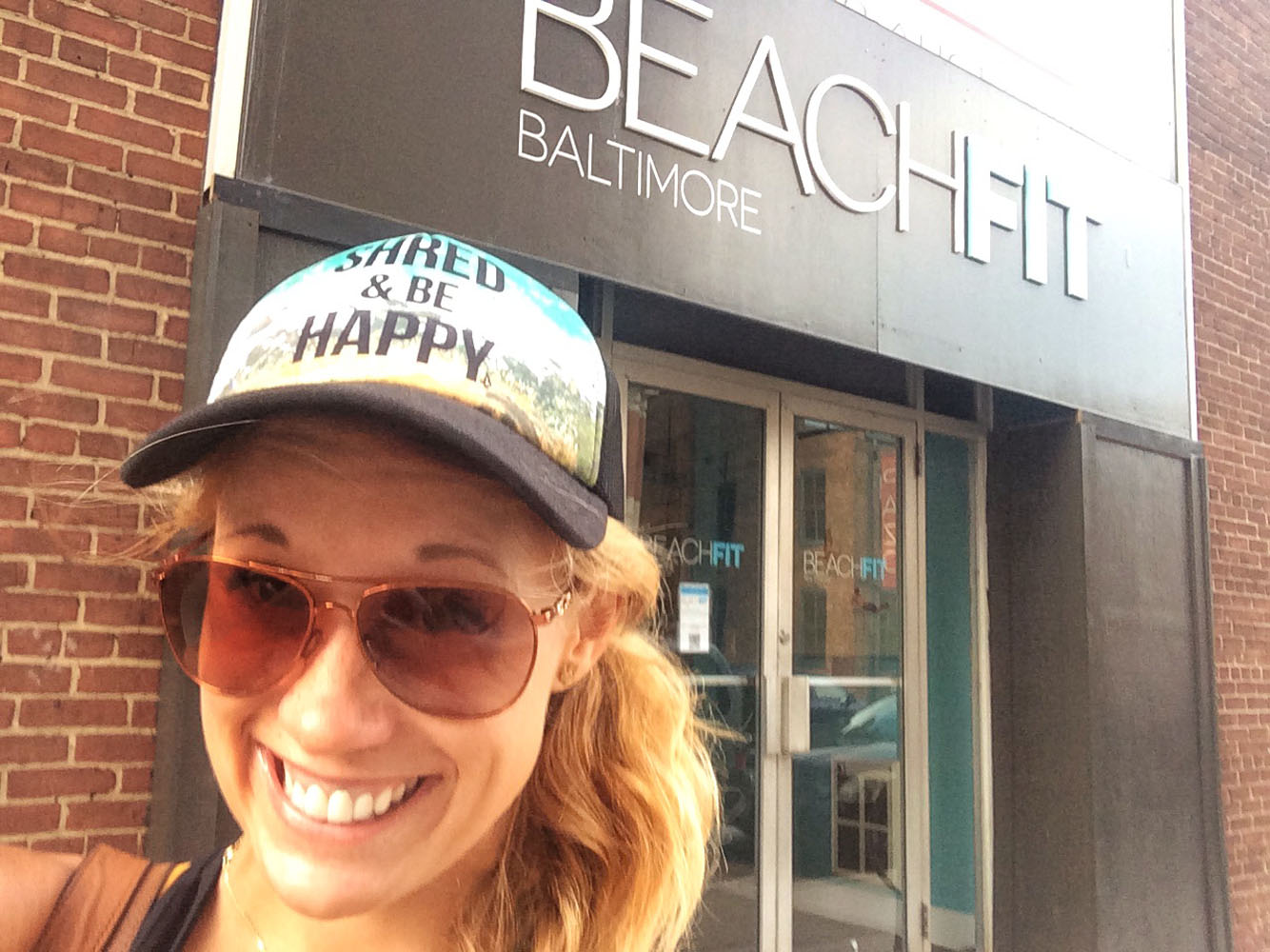 Rowe, who lives in Federal Hill, keeps busy with other aqua-inspired adventures when she's not at her day job. The fitness blogger teaches FloYo Fit, a yoga class executed atop paddle boards on the water, and Surfset, an indoor class involving a pseudo-surfboard.
"If I can't be in the water, I want to be fake on the water," Rowe said.
Rowe has both discovered and contributed to a local fitness community through social media and the blog she started with two friends, BMOREtoned, after realizing Baltimoreans with similar interests were going on runs literally around the corner from her. Her status as an exercise enthusiast also landed her a gig as an Under Armour ambassador this year.
"There are friendships that I've built through working out and wellness and fitness that are more genuine than forced friendships that you find at a bar, which is what young people do to meet other people now," Rowe said.
Though she'll never get used to the parking, Rowe, a New Jersey native, is "almost fully adopted" to the city after living here for about seven years, a decision she made after expanding her post-grad job search beyond Philadelphia.
"New York was a little too big. D.C. was a little too political. Baltimore kind of fit the shoe just right," Rowe said. "I held on to cheering for the Eagles for maybe a few years and then just couldn't do it anymore."
24 hours with is a series highlighting a day in the lives of Baltimore's creatives and characters, from their perspective. Explore 24 hours with a professional drifter and the man who rarely wears pants.
If you would like to suggest someone to be featured, please email community coordinator Quinn Kelley at qkelley[at]baltsun[dot]com.