American flags affixed to the front of several rowhouses on Latrobe Park Terrace blow gently in the light breeze. The adjacent park on this 85-degree, mid-June afternoon is active – at the dog park, on the playground equipment, around Banner Field. We're just a few miles from the heart of downtown, but everything about this scene in Locust Point feels suburban.
"We have a retired police officer on my street," says Will Jovel, the Locust Point Civic Association's design review chair, "and he said while he was on duty, they called [our neighborhood] 'Mayberry.'"
In this idyllic South Baltimore community, the median home price is $349,000. More than 83 percent of the population – which also includes neighboring Federal Hill and Riverside – between the ages of 16 and 64 are employed. Five years ago, a national consumer-finance website named Locust Point the safest large neighborhood in Baltimore.
It's home to Under Armour, Domino Sugar and Phillips Seafood. McHenry Row, Silo Point and other recent developments have drawn droves of young Baltimoreans to the neighborhood. Bars, restaurants and shops are spread throughout the area, but not ubiquitously so.
All of which begs the question: Does Locust Point have any problems?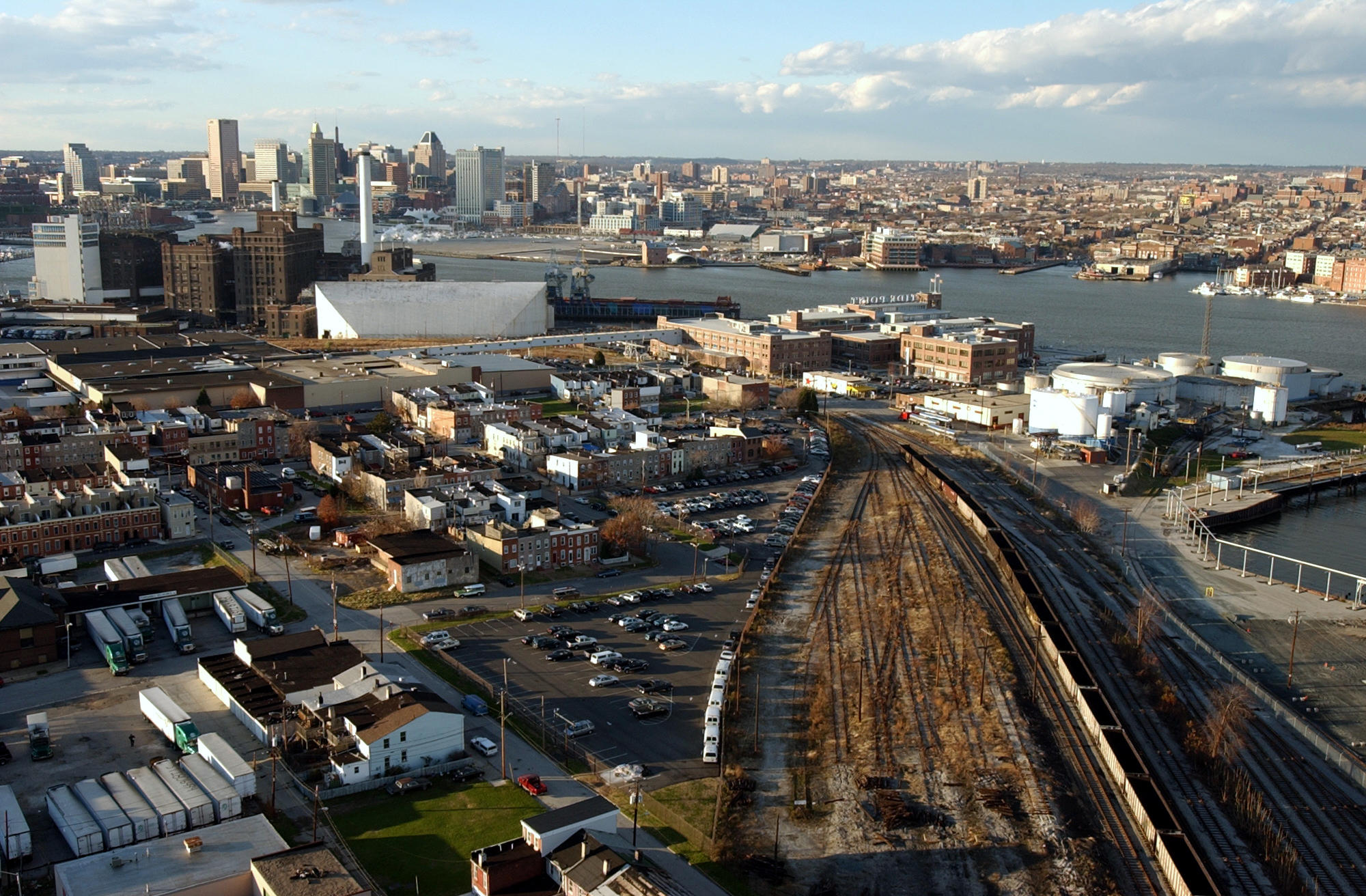 "Parking, traffic, density," says Greg Sileo, president of the Locust Point Civic Association. "When you have big developments that are being planned, the question is how is it going to impact parking and how is it going to impact traffic."
Minor inconveniences aside, Locust Point stands out among Baltimore neighborhoods for its modern amenities and historical charms. Fort McHenry, located at the eastern-most point of the peninsula, is known for its defense of the harbor from British attack during the War of 1812, events which inspired Francis Scott Key to write what became "The Star-Spangled Banner." The neighborhood's public elementary/middle school is named for the composer.
Damian O'Connor, a history buff and LPCA board member, was drawn to Locust Point by the Fort, where he works. A year ago, he decided to move from Catonsville to the neighborhood. "I told people I'm moving to the city, and they said, 'Oh, you're going to be hearing police sirens all the time.' You never hear police sirens. What you hear are train whistles and boat horns."
Two marine terminals – South Locust Point and North Locust Point – call the neighborhood home, as does the Baltimore Museum of Industry on Key Highway. For decades, port workers and employees at factories like Domino Sugar and Bethlehem Steel settled on the local streets, many of which are named for War of 1812 figures.
The juxtaposition of Locust Point's blue-collar roots and present-day wealth/gentrification present some challenges for Jovel when it comes to the aesthetic concerns of development. He's played a key consulting and communications role in changes to Latrobe Park, acquiring funds from Under Armour and other organizations to beautify the area. Much of the work was done in advance of the Star-Spangled Spectacular.
The next bullet point on Jovel's design-oriented agenda is replacing a historic-yet-dilapidated bath house near Banner Field with a "really nice field house that's kind of looking forward and paying respect to what was there historically."
"I think [the neighborhood] was in a transition when it went from post-industrial to where we are now," Jovel says. "Now it's continuing a transition. I think more and more, new is kind of bridging with the old, and we're getting along better and better every year. The new appreciate everything that the old have to say. When people describe the old bathhouse to me and birthday parties they had there, stuff like that, [I think], 'Man that's great, I wish I had the same amenity for my kids.' I think everyone's learning a lot about the history and where Locust Point came from, but also where we go from here and maybe guide some of the growth."
Sileo, meanwhile, is keeping busy in his role as LPCA president, working with community stakeholders, local businesses, politicians, concerned citizens and developers on a variety of projects. Having spent five years in the mayor's office and another three with the Maryland Department of Human Resources, Sileo – a city council candidate in the 11th district – is particularly concerned during our tour about the proposal to eliminate the Charm City Circulator's Banner Route.
"A lot of people in Locust Point are really dissatisfied that the Banner Route is something that needs to be cut," Sileo says. "We think we're really underserved in The Point. We have one MTA bus that comes down the peninsula. It's really inconsistent and comes down infrequently. Having that connection to other sites [throughout the city] is vital for us."
Less than three weeks later, Sileo's wish is granted. Mayor Stephanie Rawlings-Blake announces that the Banner Route will be saved.
Another win for a city neighborhood that seemingly has it all.