Traipsing across the vacant, littered lot at the Southwest corner of Druid Hill Avenue and Baker Street, Anthony Pressley looked ahead proudly to 17 newly constructed homes. In this perpetually struggling West Baltimore neighborhood, those gleaming houses were a substantial victory for Pressley and his colleagues at the Druid Heights Community Development Corporation.
Druid Heights

» Border streets: W. North Ave., Pennsylvania Ave., Division Street, McCulloh St., Madison Ave., Laurens St.
» Neighboring areas: Penn North, Sandtown-Winchester, Upton, Madison Park, Bolton Hill, Reservoir Hill
» More neighborhoods
» Help us catalog the signs of Baltimore City's neighborhoods

But surrounding those Baker Street townhomes for low- and moderate-income families are blocks of vacants you've grown accustomed to seeing on CNN, MSNBC and Fox News over these past few weeks. Though our tour with Pressley took place more than a month ago, the thoughts he shared on that windy late-March day have become common refrain on national news shows in the aftermath of Freddie Gray's death and the Baltimore Uprising.
"After the '68 riots, that's when you see most of these boarded-up houses across the country," said Pressley, director of community resources for DHCDC. "When a community has so many blighted properties, you were entitled to certain funds from the federal government. We started with renewal funding and grew to where we are now. … But it really went down in 1968, and we're still trying to build up from there."
Believe it or not, significant progress has been made in the neighborhood since 1968 – though that might be hard to fathom given the images broadcast nationally in recent weeks. Case in point: The northwest boundary for Druid Heights is Pennsylvania and West North avenues, where the CVS was burned and looted during the April 27 riots.
Below North Avenue – once the dividing line between Baltimore City and County – was "an affluent African-American community … that stayed that way throughout the segregation period." Pennsylvania Avenue, meanwhile, was home to nationally renowned jazz clubs that drew Cab Calloway, Eubie Blake and Billie Holliday, among others. It was "where most of our parents met," Pressley said.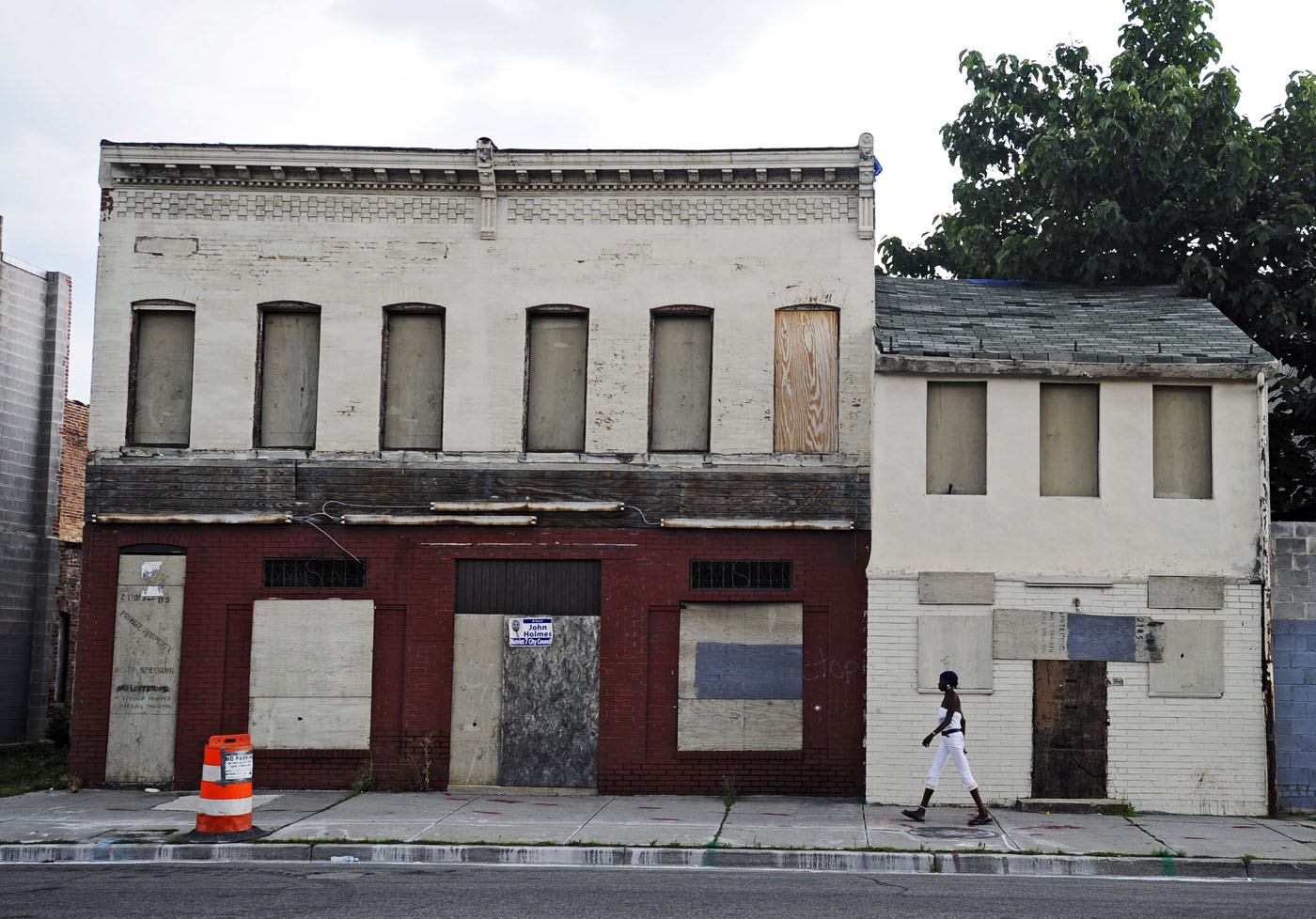 Redevelopment of the once-famous Sphinx Club on Pennsylvania is one of several projects the DHCDC hopes to address in the coming years. The DHCDC's mission is to "accelerate the revitalization of the neighborhood with self-empowerment, employment and economic opportunities all while creating a stable and safe community environment." And that's on display in projects like the Baker Street townhomes, drawing chains like CVS and Burger King to the neighborhood, launching local businesses like soul food restaurant Great Granns, and organizing residents to take part in clean-ups and other community-building events.
"Things move a little slower, development doesn't happen [as fast here as it does] at other places, but it's happening," said Kelly Little, DHCDC's executive director. "We still have issues of blight and the community has worked for a long time now, since the late '90s, to really develop community plans and set a plan and agenda for the revitalization of the neighborhood."
Little arrived in Druid Heights in 1995 and was greeted to "open-air drug markets all day long." There was a shanty town with makeshift huts, fires burning in barrels, drug users and prostitutes milling about just blocks away from the DHCDC building. A major scene from David Simon's "Homicide: A Year on the Killing Streets" played out nearby on the corner of Gold and Etting.
"A lot of people complain about 'The Wire' and things like that, but in a lot of ways, that was our reality," Little said. "I can remember when I came in, [it was] just out of control."
Part of the revitalization in Druid Heights has been simple beautification of the neighborhood. The shanty town was dismantled, while other dumping sites throughout the neighborhood were cleared. DHCDC built relationships with local churches, setting up a bi-monthly meeting to brainstorm ways to better connect clergy members with residents of the community through events, many of which involved environmental improvements.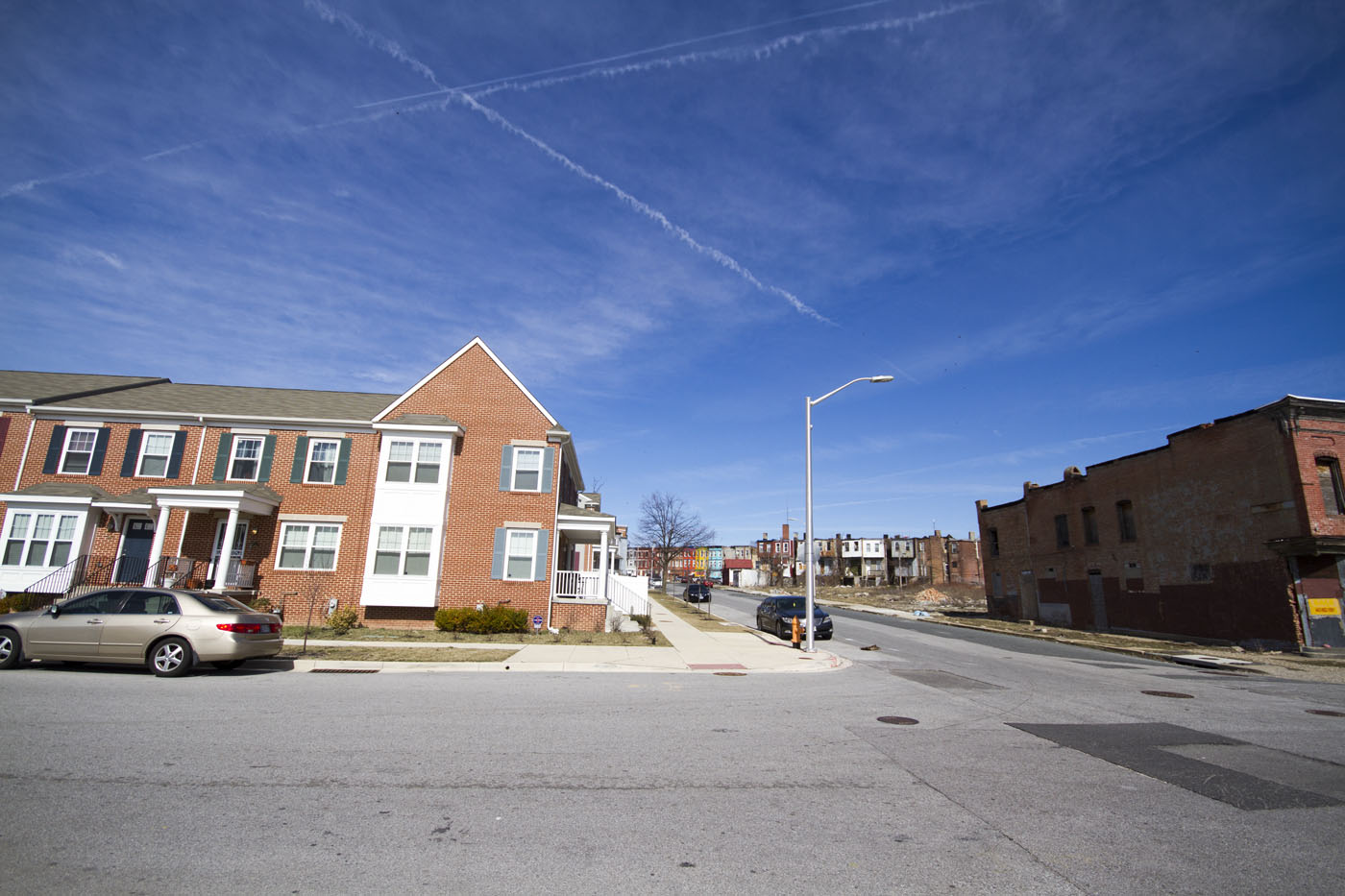 Safety is still a concern, though Pressley says it is property and drug crimes and "not as much violent crime. I would think it's more youth-related. It has something to do with a particular group of young people in the community who feel hopeless and feel like there's a lack of resources. They're doing what they think they need to do to survive. And we know who they are. We do."
To address those issues, a city police officer reports to key Druid Heights stakeholders daily and attends the monthly community meeting. The officer gave the entire community his cell phone number, and receives about 40 calls a day from residents. Having that personal relationship, Pressley says, has made a significant difference.
Druid Heights' housing stock is still strong. If the area continues to grow safer and businesses continue to invest in the area – CVS has already announced that it will rebuild here – population could rise. Little and Pressley are seeing more professionals come into the neighborhood. And they're training a fleet of young residents at the DHCDC on community organizing and economic development. One intern specializes in photography; another writes the newsletter.
"There's a lot going on," Pressley said. "There's a lot of resources here and there's a lot of unity in the community. … There are people active on every block, they're all attending community meetings. So you're coming into a neighborly community."
There's no sugarcoating the events of the past few weeks. The fires and looting and destruction happened for a reason. But there's more to Druid Heights than what was seen on TV.
"We're a community that's in transition and still have a lot of work to do," Little said. "Then sometimes when you reflect back to the mid-90s and what it was like… We deal with that perception all the time, but things are changing. It's starting to happen."
This is part of an ongoing series from The Baltimore Sun about the history, culture, and future of Baltimore's neighborhoods. Have a suggestion for what neighborhood to explore next? Let us know.