The houses sit on large, well-manicured lots. The neighborhood's public elementary/middle school is one of the best in Baltimore City. Downtown is a quick drive down the JFX or a short ride from the Light Rail station. There are parks, a neighborhood swimming pool and a driving range, not to mention quality restaurants and bars, salons and boutiques.
Is there anything Mount Washington doesn't have?
Mt. Washington

» Border streets: W. Northern Parkway, Falls Road, Cross Country Boulevard, JHU Mt. Washington, Key Avenue.
» Neighboring areas: Cheswolde, Glen, Pimlico Good Neighbors, Levindale, Coldspring, Sabina-Matfeldt
» More neighborhoods

"In the old days I would say a hardware store," says Ira Kolman, a board member and former president of the Mount Washington Improvement Association. "But we've pretty much got everything else."
From its early days as a mill town to its growth into one of Baltimore's first street-car suburbs, and finally its annexation into the city in 1918, Mount Washington has always been trendy. A Sun article from July 9, 1916 makes that assertion perfectly clear.
"And like a brilliant gem which is made the central gem for other settings, the place which was once the most fashionable and the most beautiful of the city's outlying districts has seen other attractive suburbs grow into favor on all sides."
In the nearly 100 years since that piece was written, love for the neighborhood hasn't waned a bit. Large swaths of Mount Washington are under the purview of CHAP (Commission for Historical and Architectural Preservation), which works to "enhance and promote the culture and economy of Baltimore through the preservation of buildings, structures, sites and neighborhoods that have aesthetic, historic, and architectural value."
Kolman, who bought his home in Mount Washington in 1971, is still enthralled by the visuals of the neighborhood's housing stock.
"I just love these old houses! This is an incredible area," he says as we drive down South Road. "That's an old house, that's an old house. We're right in the mix of the historic district. These are beautiful houses. And then the hills of Mount Washington."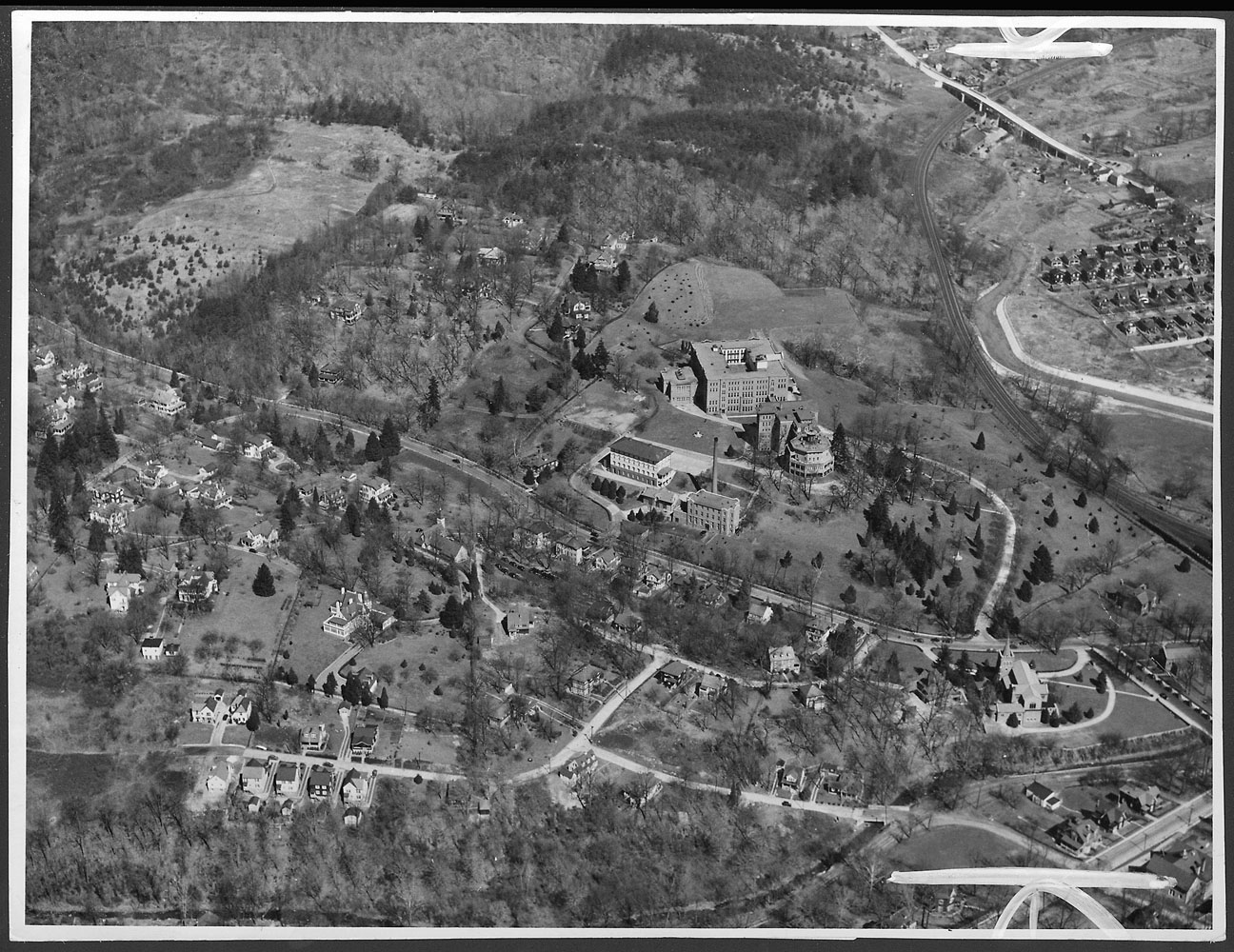 The descent of those hills leads to Mount Washington Village, one of two commercial districts in the neighborhood. The Village is home to art studios (The Painting Workshop and Baltimore Clayworks), an antique store, boutiques, salons and spas, professional services, and restaurants and bars, including Crepe du Jour, The Desert Café, Chiyo Sushi, Ethel's Creole Kitchen, Nickel Taphouse and the venerable Mount Washington Tavern, fully operational after the 2011 fire that destroyed it.
Across the Jones Falls Expressway is Mount Washington Mill, home to a Starbucks, a Whole Foods, a bank, a wine store and several other shops. Johns Hopkins at Washington – a collection of offices for JHU's medical and health systems – is nearby on the former Mount St. Agnes College for Women campus, and the Mount Washington Pediatric Hospital, a joint effort between Maryland and JHU, isn't far away either.
The amenities of Mount Washington – along with the houses – were what initially drew Kolman to the neighborhood. Born and raised in West Baltimore – near Druid Hill Avenue and later Forest Park – Kolman went Maryland for undergrad and got his doctorate in audiology from Hopkins. He raised his two daughters here, sending them to Mount Washington Elementary and later City College, taking them to Northwest Park and the Mount Washington Swimming Club.
He was engaged in the community from Day One, as are many other residents. Today Mount Washington has 1,600 households.
When Kolman was president of the neighborhood association – from 2010 to 2014 – there were around 600 active members. With a neighborhood rich in diversity, low on crime, convenient to public transportation and blessed with plenty of quality commercial development, most association controversies were related to environmental and aesthetic issues. One semi-recent dispute was over a portion of the Jones Falls Trail going through the neighborhood. The project was approved.
"Our association also goes back, certainly over 100 years," Kolman says. "It's a very liberal neighborhood. This is a very intelligent neighborhood, and a well-to-do neighborhood. You put that all together with very vocal people – I had an interesting four years."
It's been 44 years since Kolman came to Mount Washington, and he has no plans to leave his home. But he's "getting older," and occasionally thinks about what he'll do years down the road. With that in mind, an expansion to the Springwell Senior Living Community on West Rogers Avenue will soon be under way.
"If I got to the point where I was ready to sell the house, I don't want to leave Mount Washington. It's a no-brainer that I'd live at Springwell," Kolman says. "This [neighborhood] is my ideal. I really never want to leave."
This is part of an ongoing series from The Baltimore Sun about the history, culture, and future of Baltimore's neighborhoods. Have a suggestion for what neighborhood to explore next? Let us know.